Tips and Tricks to Get The Best Possible Portrait Commission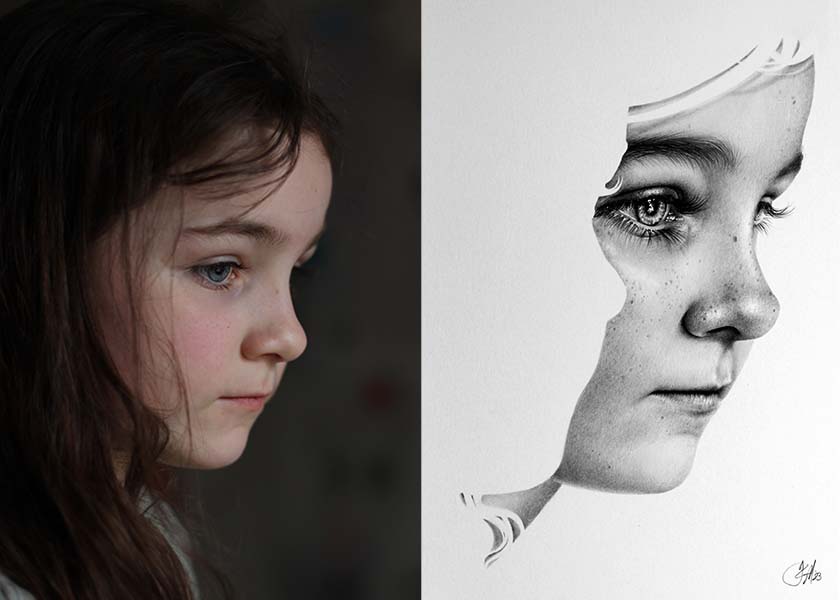 If you've considered commissioning a picture from me, the first thing you must know is I'm going to do my very best to ensure the result is me at my pencil finest.
Here are a few tips to make sure you do get the best of me:
Pick the most high resolution, crisp reference photo you have. Think about eyes in particular: are they in focus? Can I see the little details such as eyelashes and iris pattern? Eyes are what I'm best known for, and you might want to get that trademark look.

Ideally, you could have a little photo shoot with the subject of the portrait. You don't need a lot, just your camera phone and a good light source. My best tip is to place a chair in front of an open window and the sky will provide. It's a bit of extra effort, but well worth it for a piece that'll stay in your family for generations.

If you are local or willing to travel, I can also take reference photos in my studio – included in the usual price of the commission, of course.

Selfies are not ideal because of the fish eye lens effect and sundry unnaturalness. If you'd like a flattering portrait, just let me know and I'll do the rest in a subtle manner.

If you have lots of high resolution references, please send them all – that'll work best for me as I'll be able to pick the one most suited to my style.

Feel free to have a good look at my work and tell me if there's a particular composition you would like for your portrait. For example, many people have requested Half Series portraits and have been delighted with the result.

I am mostly a portrait artist, but I also love drawing hands, and my latest obsession is a single eye with a meaningful something reflected. If it's figurative, hit me up with your references – I'm pretty easy to talk to and I like to make things straightforward for all.
My email address is [email protected]. Write me and I'll be your pencil godmother, will make all your wishes come true. Or head over to my Portrait Commissions page for more information and to see more examples of my work.